WELCOME PACK
New to Harberton or thinking of
moving here? Click here
POPULAR PAGES
Village email circulation
Picture galleries
Village diary
Harberton Parish Hall
Harberton Church Community Fund
(own website)
Church House Inn (own website)
Daynes Farm Farm Shop
(Facebook page for Farm and Shop)
Domestic heating oil information
Harberton businesses/trades
Fly tipping reporting link
Postbox collection times
South Hams District Council
Panto archive
Bed & breakfast
Self-catering accommodation
Property for sale
Roadworks and planned roadworks (DCC)
Really useful stuff
Conservation area map
Old maps
An Old Postcard Tale
Where is Harberton? (maps etc.)
Links
Privacy policy
Contact Us
How can I report...?
See here for reporting fallen trees, dumped cars, fly-tipping, faulty street lamps, potholes, blocked ditches/buddleholes etc.
There is also an online pothole reporting facility on the DCC website.
www.harbertonfolk.co.uk
Folk concerts and information about traditional music in southern Devon

Site updated 9 August 2022
LATEST
'Village Life' August 2022 edition from Harbertonford
Daynes Farm Farm Shop
(Facebook page for Farm and Shop)
'Hidden Treasures' Photo Exhibition in St Andrew's
(running until end September)
Village Facebook Groups
Harberton Village Support Group
Sustainable Harbourne Valley
environmental action group:
SHV Facebook page
SHV Website
Harberton Gardens and Craft
(2022 Open Gardens & Craft Fair
Sat 9th/Sun 10th July)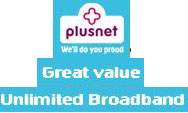 Our neighbours' websites
Harbertonford
'Village Life' - an online copy of the most recent editions of the monthly newsletter distributed door-to-door in Harbertonford
www.harbertonford.com - (dealing mainly with Community Hub proposal)
www.harbertonford.org.uk - (not updated for quite a while)
Ashprington & Tuckenhay
Avonwick & North Huish community website
Diptford Parish Council
Halwell & Moreleigh community website
North Huish parish council website
Rattery village website
South Brent community website
South Brent parish council website
What's On in South Brent
(link recently updated: detailed South Brent events listing in downloadable PDF format)
News from Devon County Council
Website coverage area and history

Click the Devon flag to see how it came about.