WELCOME PACK
New to Harberton or thinking of
moving here? Click here
POPULAR PAGES
Village email circulation
Picture galleries
Harberton Village YouTube channel
Village diary
Harberton Parish Hall
Harberton Church Community Fund
(own website)
Church House Inn (own website)
Daynes Farm Farm Shop
(Facebook page for Farm and Shop)
Sustainable Harbourne Valley (own website)
Domestic heating oil information
Harberton businesses/trades
Fly tipping reporting link
Postbox collection times
Panto archive
Bed & breakfast
Self-catering accommodation
Conservation area map
Old maps
An Old Postcard Tale
Where is Harberton? (maps etc.)
Useful stuff
Links
Privacy policy
Contact Us
How can I report...?
See here for reporting fallen trees, dumped cars, fly-tipping, faulty street lamps, potholes, blocked ditches/buddleholes etc.
There is also an online pothole reporting facility on the DCC website.
www.harbertonfolk.co.uk
Folk concerts and information about traditional music in southern Devon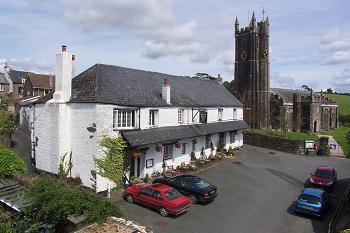 Church House Inn historical images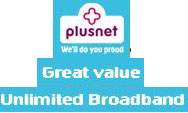 Site updated 7 December 2023
LATEST
more coming soon
Harberton Christmas Tree Festival 15-17 December in St Andrew's Church
'Village Life' December 2023 edition from Harbertonford
EA rain gauges and river levels (Harbertonford)

Village Facebook Groups
Harberton Village Support Group
Sustainable Harbourne Valley environmental action group:
SHV Facebook page
SHV Website

(at 11/23) neither of the following have been recently maintained)
Harberton Events
Harberton Gardens and Craft

COVID 19 / Coronavirus
DCC Coronavirus updates

Our neighbours' websites
Harbertonford
'Village Life' - an online copy of the 2 most recent editions of a monthly newsletter distributed door-to-door in Harbertonford
Ashprington & Tuckenhay
Avonwick & North Huish community website
Diptford Parish Council
Halwell & Moreleigh community website
North Huish parish council website
Rattery village website
South Brent community website
South Brent parish council website
What's On in South Brent
(detailed South Brent events listing in downloadable PDF format)
News from Devon County Council
Website coverage area and history

Click the Devon flag to see how it came about.
What else is on the site?
Local weather, Totnes tide times, sunrise/sunset times
Harberton Parish Hall
Harberton Playing Field
Harberton Parish Council
South Hams District Council (SHDC)
Harberton Cricket Club
Waste & Recycling (SHDC)
Totnes Recycling Centre (DCC)
Bus times (Tally Ho 164)
Report a problem (SHDC: e.g. fly tipping; abandoned vehicle; & various other problems)
Report a highway problem (DCC: e.g. pothole, blocked drain, faulty street light and much more)
Roadworks and planned roadworks (DCC)
Harberton & H'ford History Society
Village history
Three Rivers Mission Community - website for the combined parishes, of which Harberton (St Andrew's) is one
St Andrew's Church (general pages)
Local community policing (Police Community Support Officer, PCSO)
Devon & Cornwall Police
Asian hornet identification
Harberton Parish Neighbourhood Plan
(link to Parish Council website)
Harberton & Harbertonford Community Land Trust
Planning applications (SHDC site, use 'Advanced Search')
Register of electors (access to)
Harbertonford Pre-School
Harberton Navy (Morris dancing; no website at present; contact us for contact details)
Postal services & history
Postbox collection times
Broadband in Harberton
(fibre accounts now available for most)
Snow warden scheme
Harberton Flood Risk Map
Jonathan's Journey
(Jonathan Bean's travel diaries in Africa)
Fearns at Large (Martin & Liz Fearn's globetrotting)
1977 Jubilee video (Youtube link)
History of Luscombe Cross
Coal deliveries
Conservation area
Allotments
Nature notes and pictures
Strawberry Fair (until 2018)
Estancia Harberton (Tierra del Fuego)
Estancia Harberton update (Fearns' visit)
Miscellaneous Harberton web finds
Harberton Auxiliary Unit Patrol (WW2)
Famous Harbertonians
Strange but true!
('Trouble In The Glen' updated)
Personal reminiscences
Local genealogy / history resources
Harberton, 21st June 1887
The First Harvey Book 1896
Timeline
Parish Magazine
Harberton Feoffees
The "Holy" Well
Flood Management Scheme (2006)
Lower Blakemore Farm solar park
Obituaries

Your contributions and comments are welcome
Any constructive comment about this website is welcomed. Send us suggestions, any problems experienced with links etc.
If you live in or near Harberton and would like to contribute personal, professional or other material concerning the past, present or future of the village, please Contact us

We recommend Harberton technology specialist Andrew Hockings for your computer, smartphone, tablet, broadband, backup, email, web and virus advice and support needs. Click logo for his website or call 01803 862847 or 07973 155913.