Another Mini Flood - December 8th 2007
Click thumbnail below for an enlarged view in a new window. File sizes are typically between 30 and 50KB.
A sequence of pictures taken between about 09.30 and 10.30 on Saturday 8th December 2007. This shows the source and course of the large quantity of surface water still flowing into the east of Harberton from Langridge Cross on the main Totnes to Kingsbridge road where new drains have been installed during current roadworks. Are they all in the right place? Ah, but there is a twist in the tail/tale.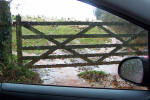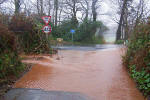 On this particular day at least, the bulk of the water to blame was issuing from a field adjacent to Langridge Cross, not coming down from Luscombe Cross.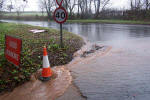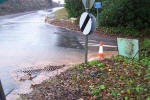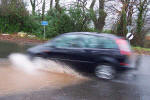 Drains at Langridge Cross, including one new one apparently on the wrong side of the road, failed to pick up any of the water (don't know yet if there was another blocked one I couldn't see under 3 or 4 inches of water - will go back when the tide's gone out to check)...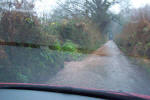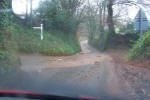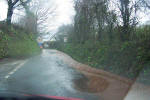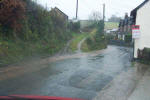 ...which then ran on down into the village...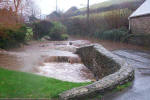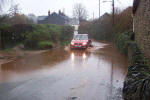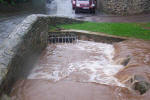 ...flooding the road before the 'ford' area...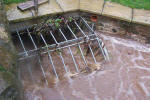 ...but the screen was coping well, with spare capacity in the outflows.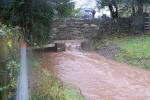 Meanwhile, behind St Clement's Terrace all was well, as was the case behind The Old Forge.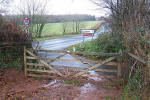 But back up at Langridge Cross, at 10.00am next morning, after the tide had gone out, a strategically placed cone combined with good helpings of leaves and mud was found to be completely blocking the one drain (some 6 inches or more below the temporary road surface) that could have relieved the situation.